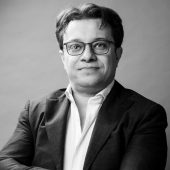 Hokuto Director – Milan Office
Data Strategy Advisor, Partner of Ecomate (fintech company about ESG rating).
20 years of experience in the market research and data driven decision making in marketing, communication, stakeholder's relationship, and policy making. Worked as Research Director and Innovation Director in Lorien (WPP) and GPF (Reti group); previously  in MillwardBrown (WPP) and IPSOS. Chief Analytics Officer and Advisory Board Member of Doochoo/Pick1 (USA).
Published several articols on data driven socio-political scenarios and electoral behavior, society and market trend and change, communication strategy. Master in Political Science (Milan), attended the Master in Advanced Research Methods and Statistics (City University of London).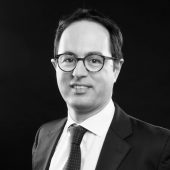 Hokuto Partner e The Last Mile Founder – London Office
Alessandro founded Last Mile Ventures in 2012 as investment holding and strategy consulting firm. Last Mile Venture has completed several strategic engagements with corporates and PE funds and support companies across multiple industries with a focus on digital, data and commercial excellence. We believe that the mix of strategic consulting, investment experience and technology entrepreneurship gives a diverse, innovative, agile point of view on growth. 
Prior to founding LMVP, Alessandro spent 4 years as a venture investor in Italy completing 10 investments, 2 exits and a $10m institutional fundraising and 2 years with Bain & Co (industrial, automotive, financial services) working on a wide range of engagements. Alessandro started his career in the equity markets in 2000. Alessandro is a summa cum laude graduate of Bocconi University, completed his MBA at Columbia Business School in 2006 and graduated as Kauffman Fellow in 2012. 
Hokuto looks to current times with strenght and inspiration
I see the lights go down, 
I see the night that comes, 
I see the end that starts, 
I feel the darkness in my heart.
Ice is fire in my mouth, 
I close my eyes and dream about. 
Sadness and tears from my eyes, 
the sound of light breaks the time, the sorrow time.
Now the sun is red in the sky, because I don't want to die. 
I make my voice break the air, and my steps won't be fair. 
I want the sun to rise again, 
I want the flames to burn the rain. 
I want to throw the black away, 
to see the colors of the world, on which we stay.