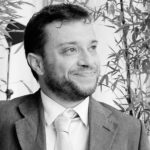 Co-ordinatore Hokuto Network – Milano
Attualmente Advisor di società di consulenza, aziende, startup ed amministrazione pubbliche.
20 anni di esperienza in ricerche di mercato e decisioni basate su dati nel marketing, nella comunicazione, nella pubblicità e nelle politiche pubbliche. Ha lavorato come Direttore delle Ricerche e Direttore della Innovazione in Lorien (WPP) e GPF (gruppo Reti); come Ricercatore Senior in MillwardBrown (WPP) ed IPSOS. È stato Chief Analytics Officer e membro dell'Advisory Board di Doochoo/Pick1 (USA) e consulente per i progetti di sviluppo locale di fondazioni non profit e agenzie di sviluppo.
Ha pubblicato diversi articoli basati su analisi dati e ricerche su scenari politici ed il comportamento elettorale, trend e scenari di cambiamento, csr e strategia di comunicazione. Laureato in Scienze Politiche dell'Università degli Studi di Milano ed ha frequentato il Master in Advanced Research Methods and Statistics della City University of London.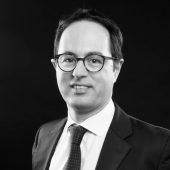 Alessandro ha fondato Last Mile Ventures nel 2012 come holding di investimenti e società di consulenza strategica. Last Mile Venture ha completato diversi progetti strategici con società e fondi di PE, e supporta le aziende in più settori con un focus su digitale, dati ed eccellenza commerciale. Offriamo un mix di consulenza strategica, esperienza di investimento e imprenditorialità tecnologica per un punto di vista diversificato, innovativo e agile sulla crescita.
Prima di fondare LMVP, Alessandro ha trascorso 4 anni come venture investor in Italia completando 10 investimenti, 2 exit e una raccolta fondi istituzionale da 10 milioni di dollari e 2 anni con Bain & Co (industria, automotive, servizi finanziari) lavorando su una vasta gamma di incarichi. Alessandro ha iniziato la sua carriera nei mercati azionari nel 2000. Alessandro si è laureato con lode all'Università Bocconi, ha completato il suo MBA presso la Columbia Business School nel 2006 e si è laureato come Kauffman Fellow nel 2012.
Hokuto guarda a tempi correnti con forza ed ispirazione
See the lights go down,
See the night that comes,
See the end that starts,
Feel the darkness in your heart.
Ice is fire in your mouth,
close your eyes and dream about.
Sadness and tears from your eyes,
The sound of light breaks the time, the sorrow time
The sun is red in the sky, because you don't want to die.
Make your voice to break the air, and your steps won't be fair.
I want the sun to rise again,
I want the flames to burn the rain.
I want to throw the black away,
To see the colors of the world, on which we stay.